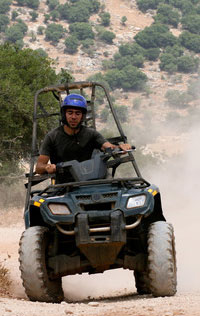 Whether you have an on-road or off-road, a two-wheel or four-wheel (or more) vehicle, lean on DuBois Battery for your power sport battery needs.  Motorcycles and other off road power sport vehicles are an absolute must for thrill-seekers and each vehicle needs the right battery to power the thrill.
Dubois supplies high quality batteries and accessories for power sport vehicles including ATV's, UTV's, motorcycles, dirt bikes, scotters, snowmobiles, jet skis and other personal watercrafts.  Hitch up your power sport vehicle and drive through our state-of-the-art battery facility to ensure the battery you need meets the requirements your speciality power sport is looking for.
Depend on Dubois Battery.  Quality since 1919.